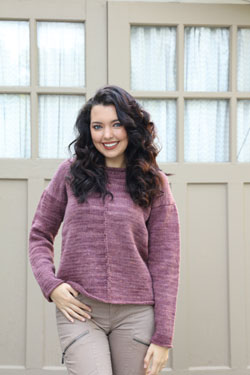 Correction for Pattern # (Pattern Errata Only):
Changed (Pattern Errata Only):
Thursday, January 17, 2019 - 08:30
Neckband: With smaller circular needle and RS facing, beginning at left shoulder seam, pick up and knit 94 (94, 94, 110, 110) sts evenly around neck edge. Pm and join for working in the rnd. Purl 4 rnds.
Next Rnd: *K1, p1; rep from * around. Rep this rnd 5 more times.
Work 5 rnds in St st. Bind off with larger needle.
Pattern Type(s):
Sweaters - Pullover
Sweaters - Women