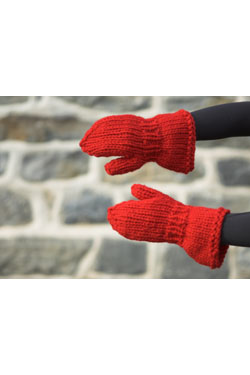 Correction for Pattern # (Pattern Errata Only):
Changed (Pattern Errata Only):
Monday, May 2, 2011 - 11:05
Palm
Reattach yarn to the sts next to the thumb and work across the last 8 sts of the round.
On next round, work across 9 sts, m1 into the base of the thumb, k8. 18 sts.
Work in st st until palm measures 9½" from cast on edge, or 1 ½" less than desired length.