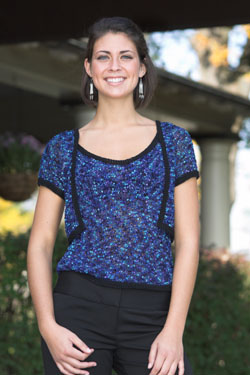 Correction for Pattern # (Pattern Errata Only):
Changed (Pattern Errata Only):
Friday, February 18, 2011 - 14:31
RIGHT FRONT - Work same as left front, reversing all shapings.

FRONT BANDS - Using smaller needles and Jeannee DK with RS facing you, beginning at lower right edge, pick up 140 (150, 160, 170) stitches including stitches from back neck. Work 4 rows g st. Bind off.